Hagi Okan and Onsen Tour
My second day is about to start. Today I want to learn history while I do some trekking, so I'm heading to the historical route, Hagi Okan. I get on a bus in Hagi and watch how the lovely red-tiled houses slowly pop up in my window as we drive into the mountains. After a while I arrive in Akiragi, where my journey to Sasanami in Hagi Okan begins.Hagi Okan was established in 1604 right after the completion of Hagi Castle. Back in the Edo period, the shogun ordered the daimyos to travel to Edo (current day Tokyo) periodically to keep them under control. This system was known as sankin kotai.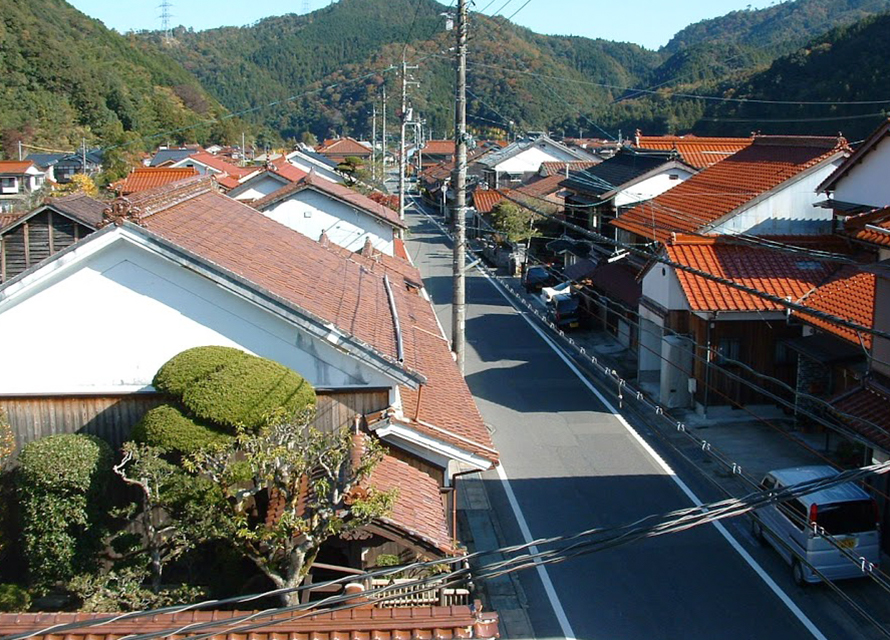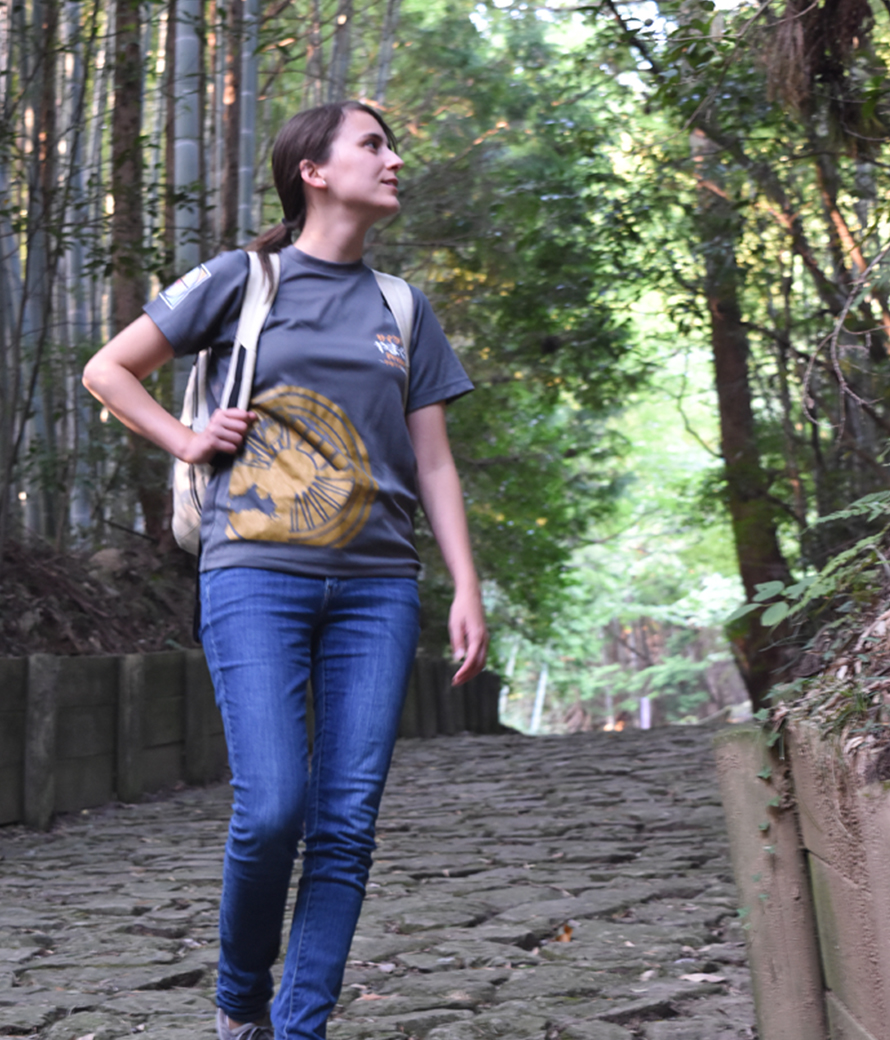 The Mori clan enabled Hagi Okan to gain access from their castle in Hagi to the port of Mitajiri, located in the current city of Hofu. From there, they would depart by boat to Osaka and then continue the journey to Edo on foot. The trip to Edo took about a month, but nevertheless, the Mori clan would have great displays of power by deploying an entourage of 1,000 people on their way to the capital. Surprisingly, this custom went on for the approximately 200 years that the Edo period lasted.
Today, I'll be walking through the second highest mountain pass on the route, which is surrounded by mountains, rivers and breathtaking nature. Hagi Okan preserves part of the original cobblestones that have withstood 400 years of strong winds and snow, as well as other elements of have great historical value, such as the ancient milestones or the chaya, where travelers and their horses would take a much needed rest.
This section of the route has a conveniently placed rest area and is one of the favorites of trekkers who decide to venture in this journey through history.After emerging from my journey through time among the trees and bamboo forest, I head towards the Asahi rest area to have a well deserved mochi while I wait for the bus to my next destination: the Yuda Onsen hot springs area.
Yuda Onsen not only has several accommodations with hot springs, but the streets also have numerous foot baths where you can soak your feet in spring water completely free of charge.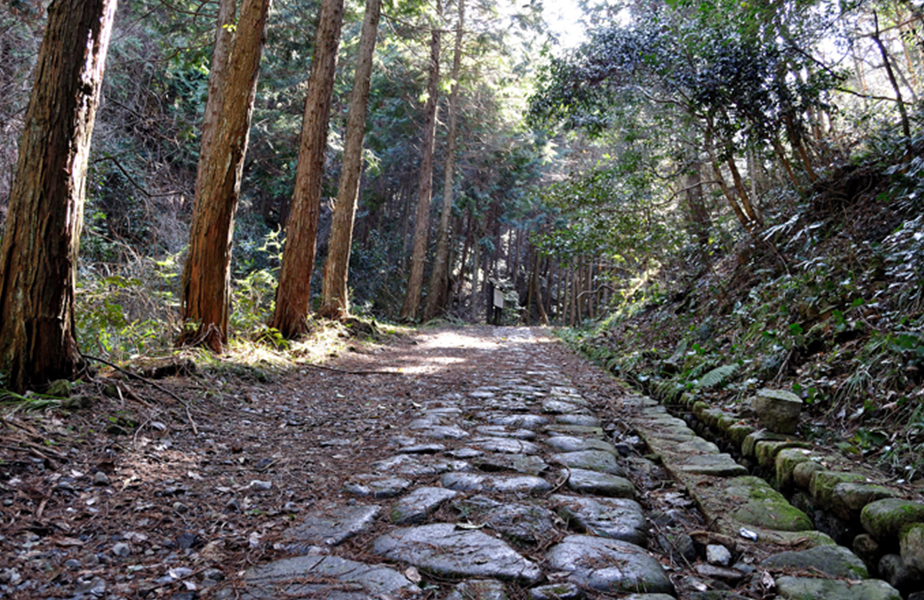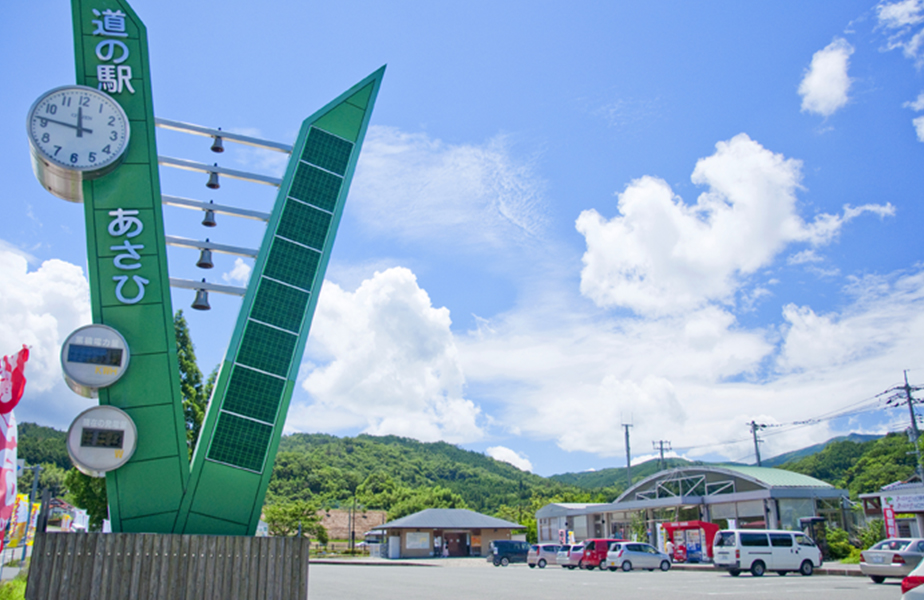 This time I'm staying at Matsumasa Hotel, a very well equipped accommodation with an excellent hot spring offer. After checking-in and resting a little, I head to the bath to enjoy the alkaline waters of Yuda Onsen, which have beautifying properties for the skin and leave it silky smooth. After doing a circuit through the indoor area, I decide to try out the rotenburo (open-air bath) and shelter myself under its wooden ceiling and its beautiful natural decoration.The second day could not end any better: after a long walk in the morning, nothing like relaxing in thermal water and going to sleep.