A 15th Century Landscape and Wagashi
I wake up completely refreshed after the bath the night before and ready to start my third day. This time I'm also going to tour the city on wheels, so I head out to the Yuda Onsen Tourist Center and get a bicycle and a tourist map. First I'll start with the farthest destination and little by little will retrace my steps, so first of all, I decide to go to Joeiji temple.
Located in a beautiful mountain landscape lies Joeiji Temple, which is practically a review of the heyday in Yamaguchi's history.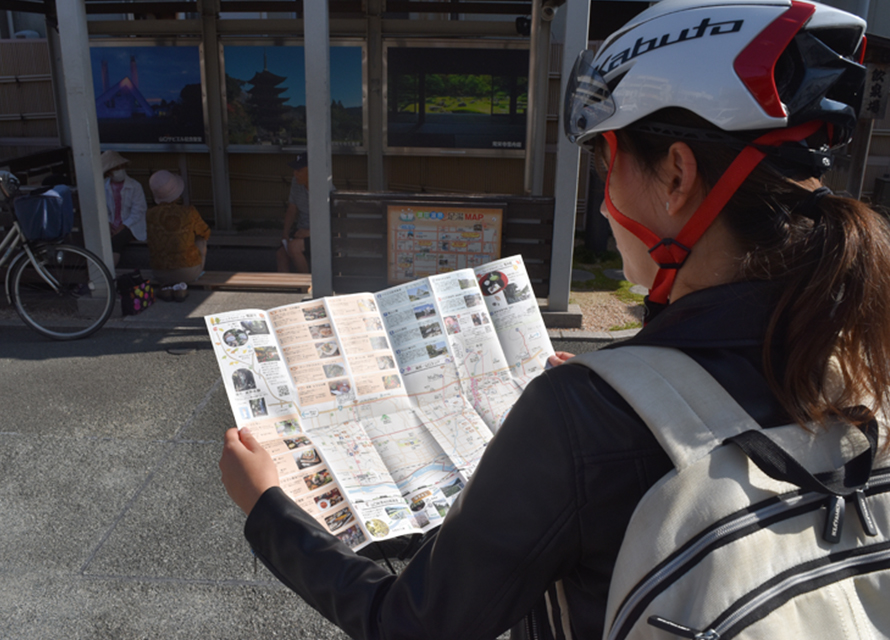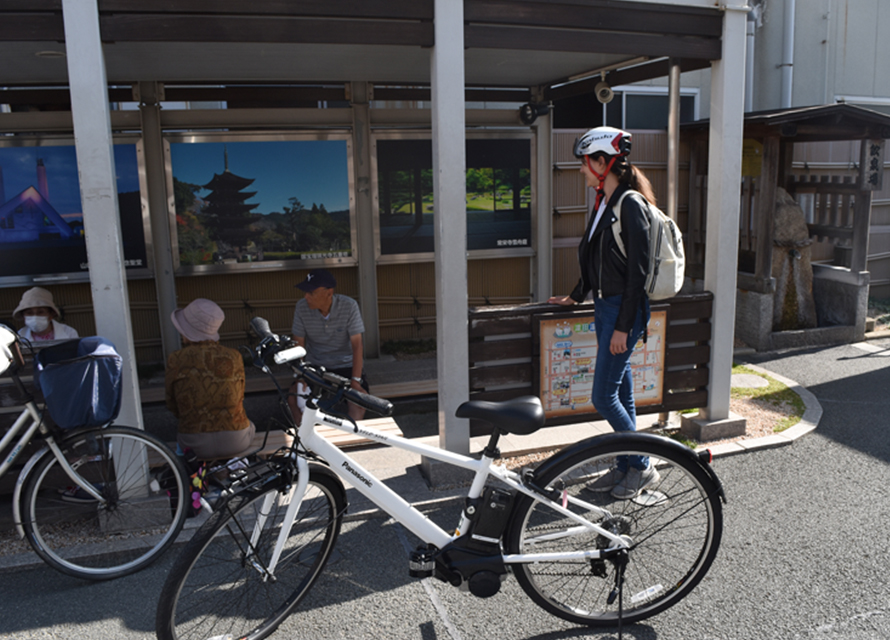 In the 15th century, Yamaguchi was ruled by the Ouchi, a powerful clan that monopolized trade with Ming China and whose vast territory stretched across western Japan. In this climate of economic prosperity, Yamaguchi held a position of cultural hub that didn't pale in comparison to Kyoto, and was home to many renowned artists.Such is the case of Sesshu, Japan's foremost Zen monk and ink wash painting artist, who is credited with designing the beautiful garden that decorates this temple. Joeiji's name, however, comes from the time of the Mori clan, who built the temple in the Hiroshima area in honor of Mori Takamoto and moved it to its present location in 1863. Walking through the garden is like immersing yourself in one of Sesshu's scrolls, and its imperturbable tranquility gives visitors a moment of serenity and reflection. The visit to Joeiji can also be accompanied by an augmented reality explanation in English.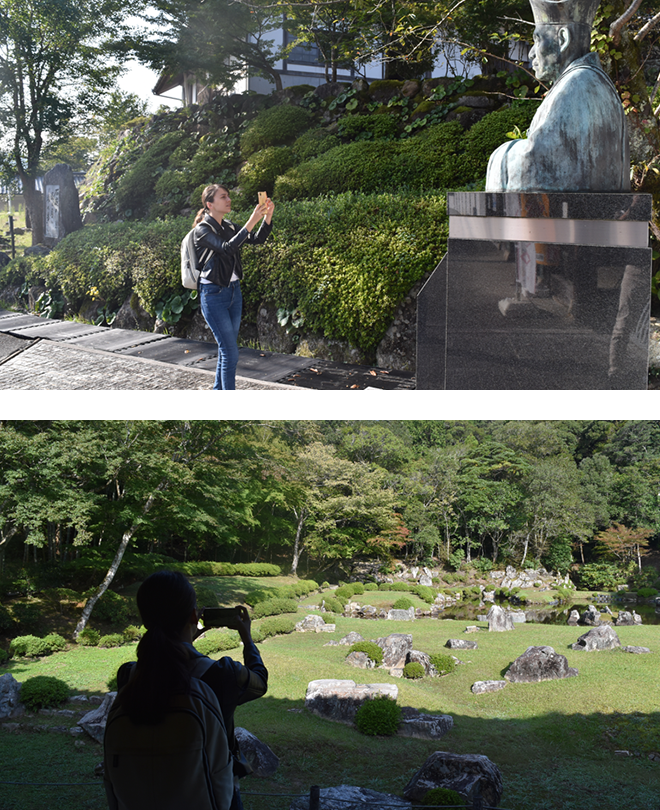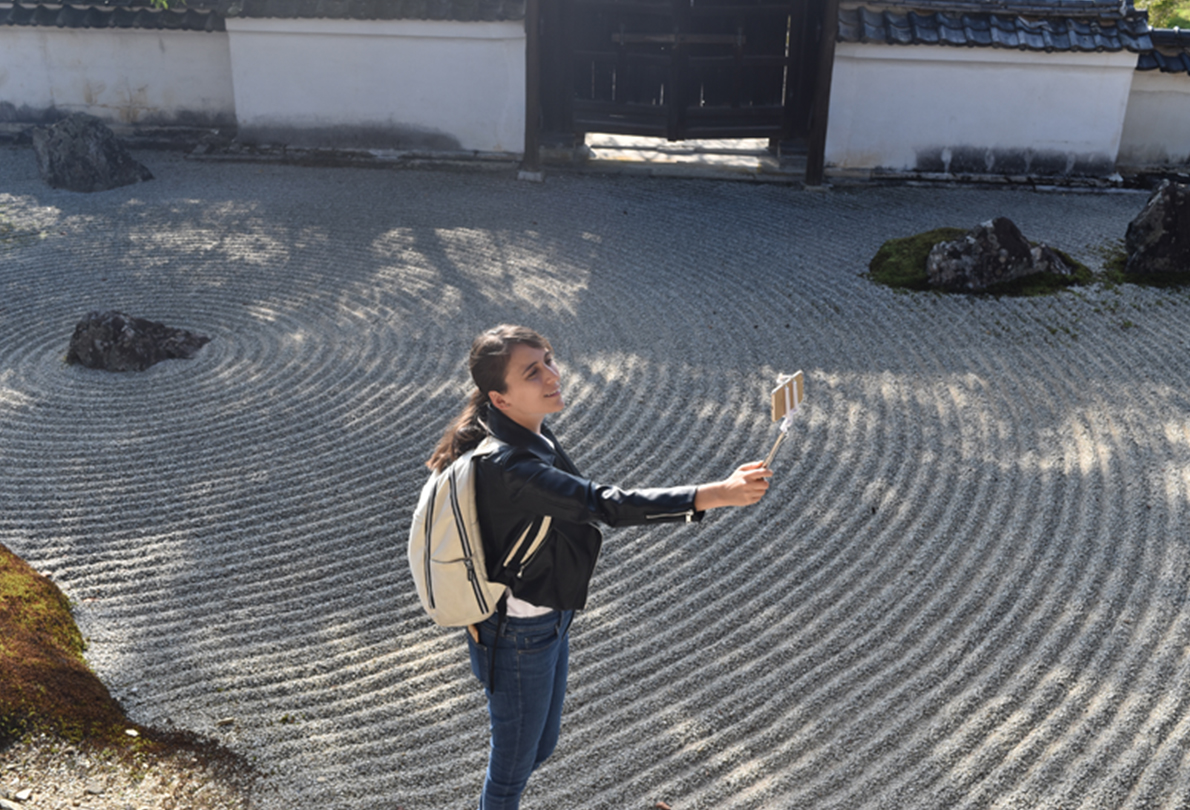 My journey continues on to Rurikoji Temple, one of the must-see places of Yamaguchi for its five-story pagoda, a National Treasure. The pagoda is one of the photos that will most surely appear in touristic brochures, but, although it sounds cliché, it can't be compared with the experience of seeing it in person. Built in 1442 in honor of Ouchi Yoshihiro, this pagoda is a representative work of medieval Japanese architecture and the power of the Ouchi clan, which invested heavily in art and culture.The view of the pagoda is already impressive from the pond at the main entrance, but as we approach little by little we will be able to appreciate its beauty in much more detail. Its elegant cypress bark roofs are built in such a way that each floor is slightly smaller than the previous one, giving the structure a very dynamic and stylish appearance. The unique appeal of this monument has earned it the reputation of being one of the most prominent pagodas in Japan, alongside the Horyuji Temple in Nara and the Daigoji Temple in Kyoto.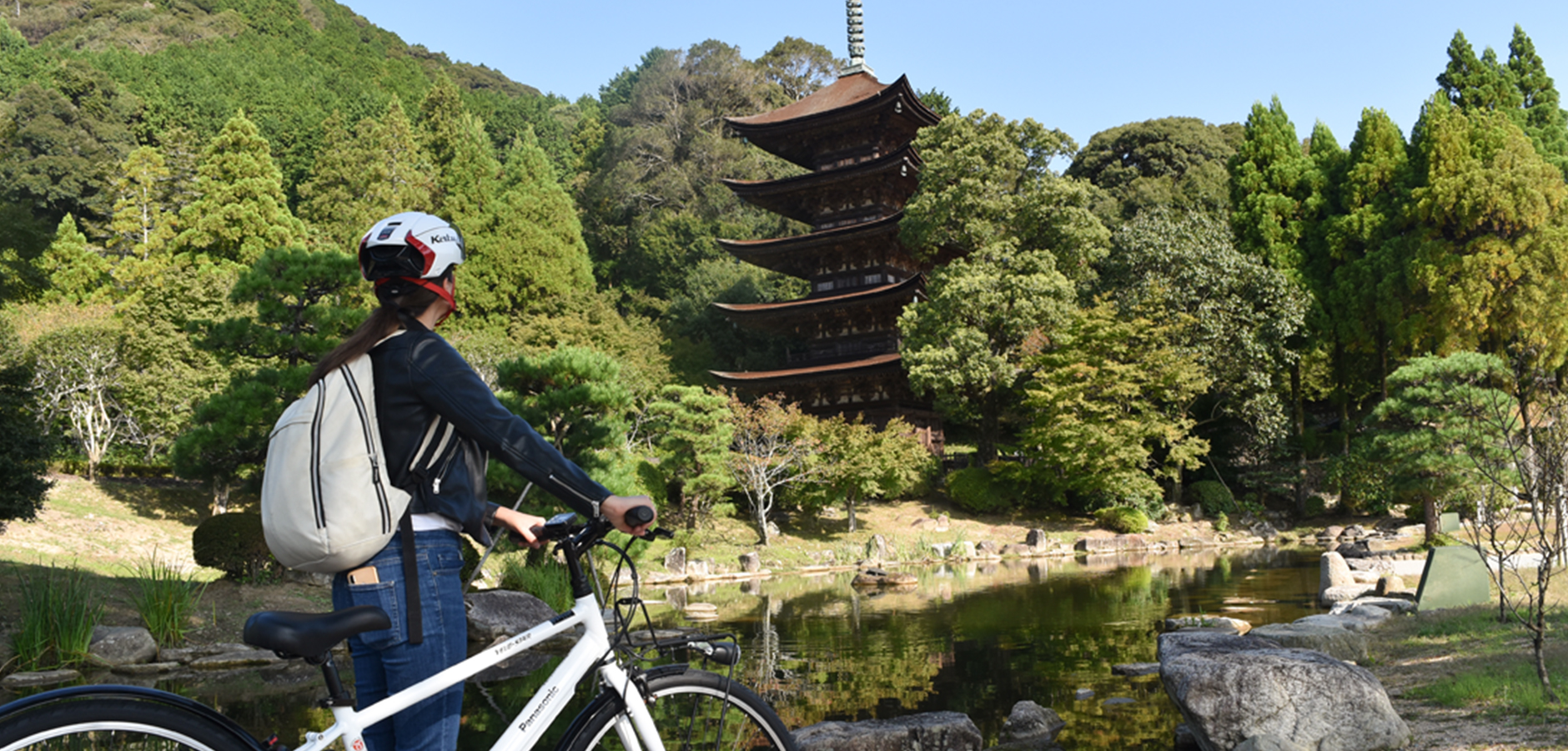 Before heading back to the Yuda Onsen area, I decide to drop by the Yamaguchi Prefectural Museum of Art, where Sesshu's most famous National Treasure, the Landscape of the Four Seasons, is exhibited in virtual reality. In Joeiji Temple you can see his garden, but thanks to this experience you will be able to delve even further into this artist's creative world. The original work, which is 16 meters in length, presents a panorama where the seasons follow each other whimsically. Meanwhile, the nature and people who inhabit the scroll are carried away without resistance by the relentless passage of time.Thanks to this exhibition, you'll be able to appreciate in detail how Sesshu represents the outline of the mountains, every little detail that predicts the change of season, the lives of the inhabitants of the work and their tasks. The experience is an immersion in the worldview of this artist, who broke the schemes of the world of ink wash painting in Japan.


After so much pedaling and appreciating art, my appetite is whetting, so I return to the Yuda Onsen area to plan the next visit and eat something. Right in the town center is the Choshuya restaurant, which offers one of the typical dishes of the prefecture: kawarasoba. Kawara means roof tile, and soba are very popular buckwheat noodles in Japan.When you see a photo of kawarasoba for the first time, it may look quite unusual. "Do they really eat the noodles on a roof tile?" You might think to yourself. Well yes, that's exactly what they do. When the plate is brought to you, you will see a portion of green tea soba noodles, accompanied by beef and strips of Japanese omelette, served, indeed, on a tile. It is advisable to try it not only for the novelty, but because apart from attracting attention visually, it is very good! The noodles are toasted on the tile until they are crispy and are then dipped in a special sauce that gives a very tasty touch to the ensemble. This will undoubtedly be one of the most curious surprises of the trip.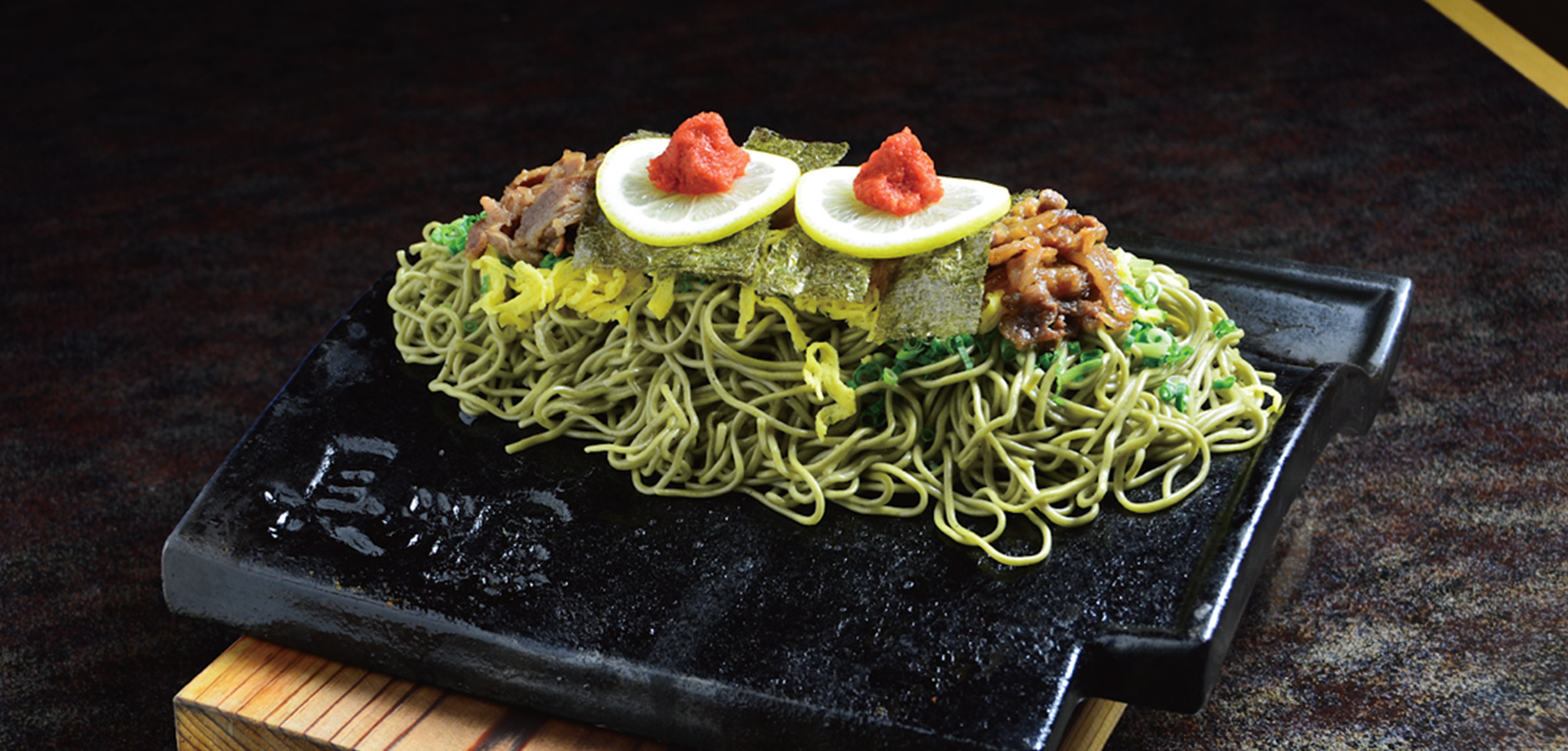 Well, now that I have crossed off several of Yamaguchi's must-haves, I can return the bike and indulge in a slightly more relaxed activity. At Lawaku, a Japanese culture workshop establishment, you can book a session of wagashi making (Japanese sweets), matcha tea making and kimono trial.
First, they let me choose the kimono that I'll wear that day. I ended up picking a cute pink kimono that caught my attention. Then, they take me downstairs and teach me how to mold sweets in the shape of flowers or even carp. Although the result may not be as beautiful as the teacher's, it has been a good chance to learn about a not so well known aspect of Japanese gastronomy. When everything is ready, it is be time to go to the tatami room and prepare the matcha tea, which will be the perfect combination for my wagashi sweets. The key is to control the amounts of powdered tea and hot water well, as well as getting enough bubbles to come out when mixing. It is quite the experience to try this in a kimono, since it requires some concentration to do everything correctly without staining your sleeves.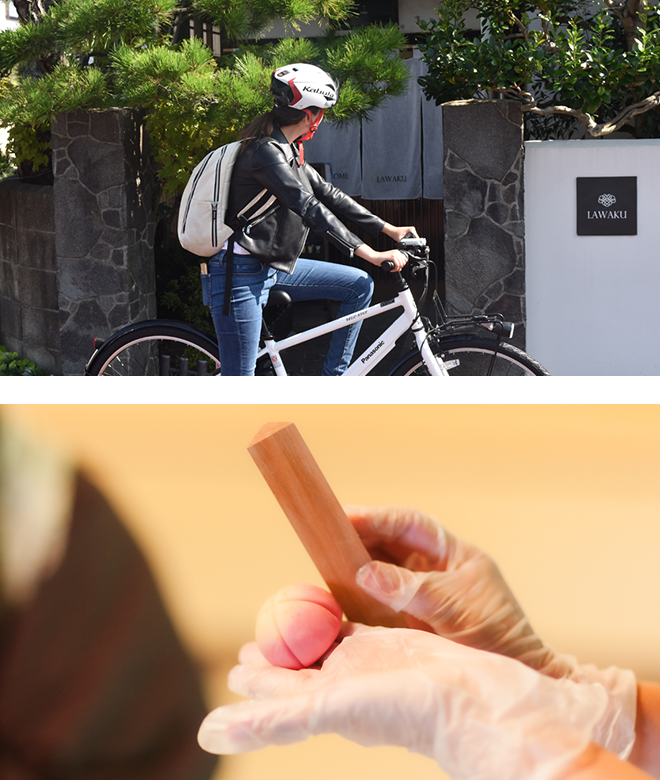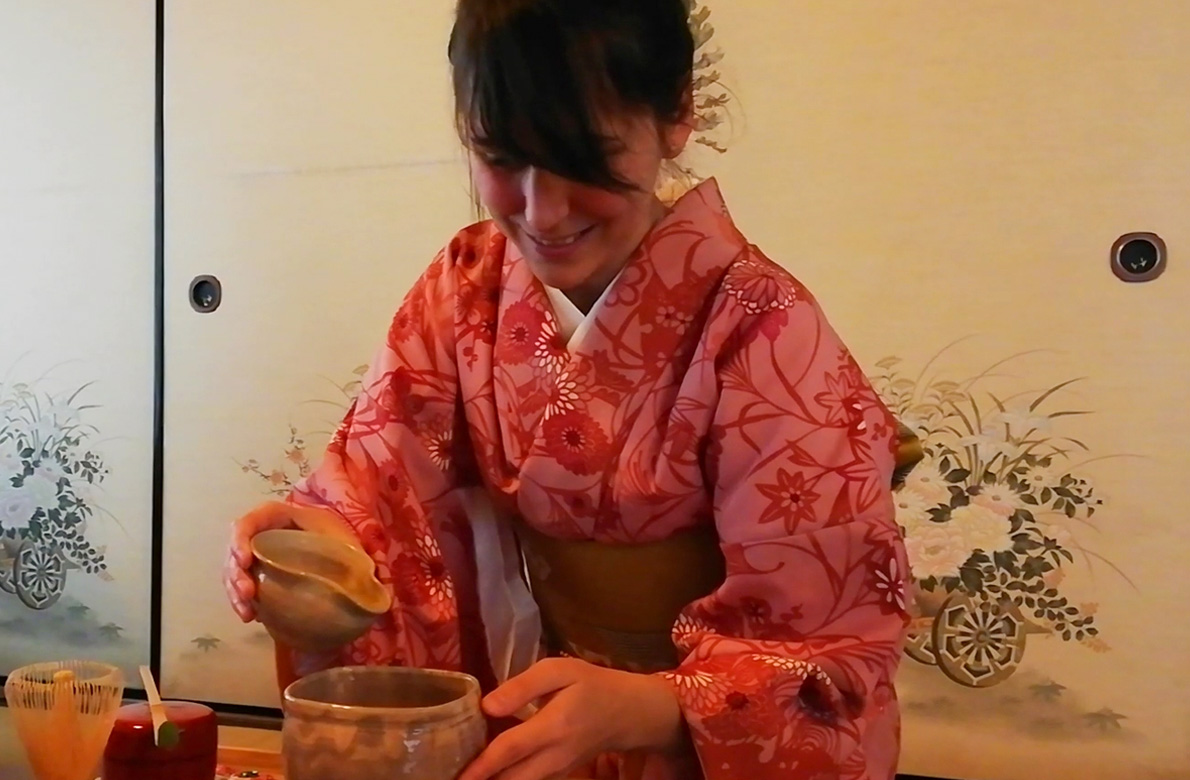 After having tea, I go out to the park next door and take some photos in a tatami house with a Zen garden; all of this with virtually no other tourists in sight.
As I head to Yuda Onsen station at the end of my trip in Yamaguchi, I cannot help but think about all the things I've been able to do in three days: walk through living history in Hagi, enjoy its blue sea, tread the path that samurai and feudal lords traveled, bathe in a great onsen area, making wagashi, and walking in a kimono… This would be the trip that many have dreamed of for a long time.
A trip through ancient Japan, the authentic one; the one known to very few and seen at your own pace.
What do you think? Would you like to come and live your own Japan in Yamaguchi?